Agathon is your full-service partner in ministry.
Agathon has been helping Christian ministries to discover, refine, and execute their digital strategy for more than 20 years. We started, of course, with websites. But as specific technologies have changed, we've adapted by expanding into mobile and web apps. Today's digital strategy is much more than any one technology; rather, it's an interconnected web of disciplines, processes, and capabilities. With our team's breadth of experience, we provide guiding wisdom and fresh solutions for every client, every project. We guide ministries into discovery and strategy, through design and development, from conception to launch and beyond.
At every step along the way, we keep the focus on the goal that matters most: your mission.
---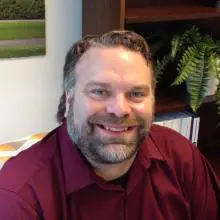 I love to see how well Agathon works with others—you guys are team players. Agathon has been a rock: Alan still checks in, Rachel is our primary contact, Luke's been there from the beginning, and Kedron's elbow-deep in everything.
Mark Breneman Digital Project Manager, EveryCampus